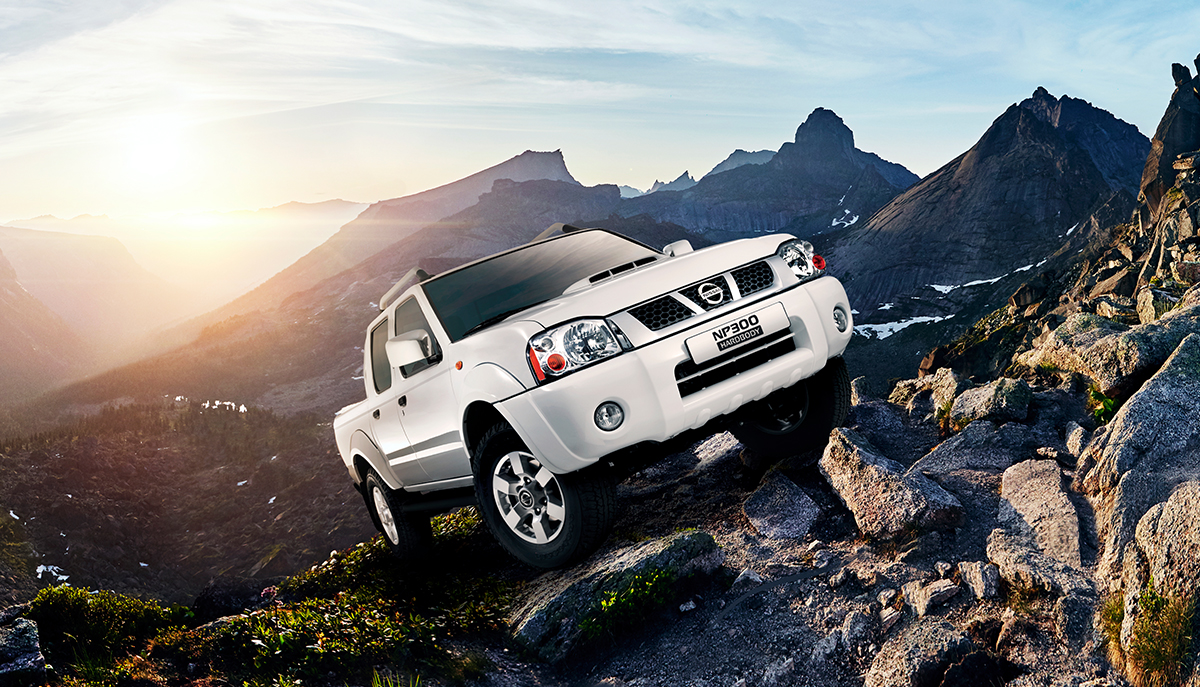 AS WE BID FAREWELL TO THE NISSAN NP300 HARDBODY, YOUR PICK-UP REMAINS IN GOOD HANDS.
The Nissan NP300 Hardbody has always been the personification of workmanship, reliability and ruggedness, and has been the cornerstone of Nissan's success in African markets. However, all good things come to an end, with Nissan's focus shifting to creating the next generation of pickups that will build on the legacy of this magnificent model. As a tried and trusted partner for consumers and dealers for decades, the NP300 Hardbody was the start of an era that touched thousands of African lives, serving 42 countries across the continent.
The NP300 will no longer be in production as of October 2021, after a spectacular run that cemented the vehicle as one of the most popular pickups to date. However, despite this end-of-production, Nissan will continue to support the vehicle and its drivers, providing maintenance, part replacements and other services that will continue going forward. 
"Your service, warranty and all other related policies will still be in place, because we would never abandon the customers whose loyalty allowed the NP300 Hardbody to rise above what came before it," said Hideyuki Kuwayama, Director for Nissan Sub Saharan Africa.
Yet while Nissan will continue support for the NP300, it hopes to create a new vehicle partner for consumers with modernised looks and performance, based on the heritage of its predecessors. 
With the launch of the new locally-produced Navara in June in South Africa, there will be new opportunities emerging for pickup-enthusiasts, dealers and automotive businesses across Africa. 
"All equipment manufacturers have to deal with the bittersweet emotions that come with the end of a production cycle. While we salute the way in which the NP300 was so well-received in Sub-Saharan Africa, we are excited to welcome the all-new Navara that works just as hard and features the best-in-class reliability and versatility Nissan has developed," said Kuwayama. 
The Navara has been designed in honour of the NP300s working capabilities, with a new design, best-in-class payload capacity of up to 1.2 tons and Japanese engineering and technology – built specifically for African conditions – that makes it stand out in the pickup market. 
As one of the pillars of the Nissan NEXT four-year plan, the Navara embodies Nissan's ongoing reputation for innovation, craftmanship, customer focus and quality. 
"For many consumers, we believe the Navara's extensive core range and number of models will be a strong contender in the market as we bid farewell to the NP300 Hardbody. To keep contributing to the automotive sector, we must innovate, which is why we believe the new Navara can be the basis of further economic growth, and help build a sustainable African automotive manufacturing industry," said Kuwayama. 
The Navara's capabilities are distinctly designed for African settings, one of the toughest, most adaptable pickups that is ready to work – and with the upgrade of Nissan's Rosslyn facilities in South Africa, will be proudly produced in Africa, adhering to Nissan's stringent global manufacturing standards. 
"The NP300 Hardbody has been a great workhorse, but we must continue honouring our commitment to offering our customers the best through a continuously modernised line-up. We wish to assure all of our customers that NP300 Hardbody sales will continue with current stock availability in Sub-Saharan Africa and will be replaced by the Nissan Navara as a replacement model," said Kuwayama. "As we bid farewell to one of our greatest lines of pickups, its legacy will live on in the new Navara," he concluded.