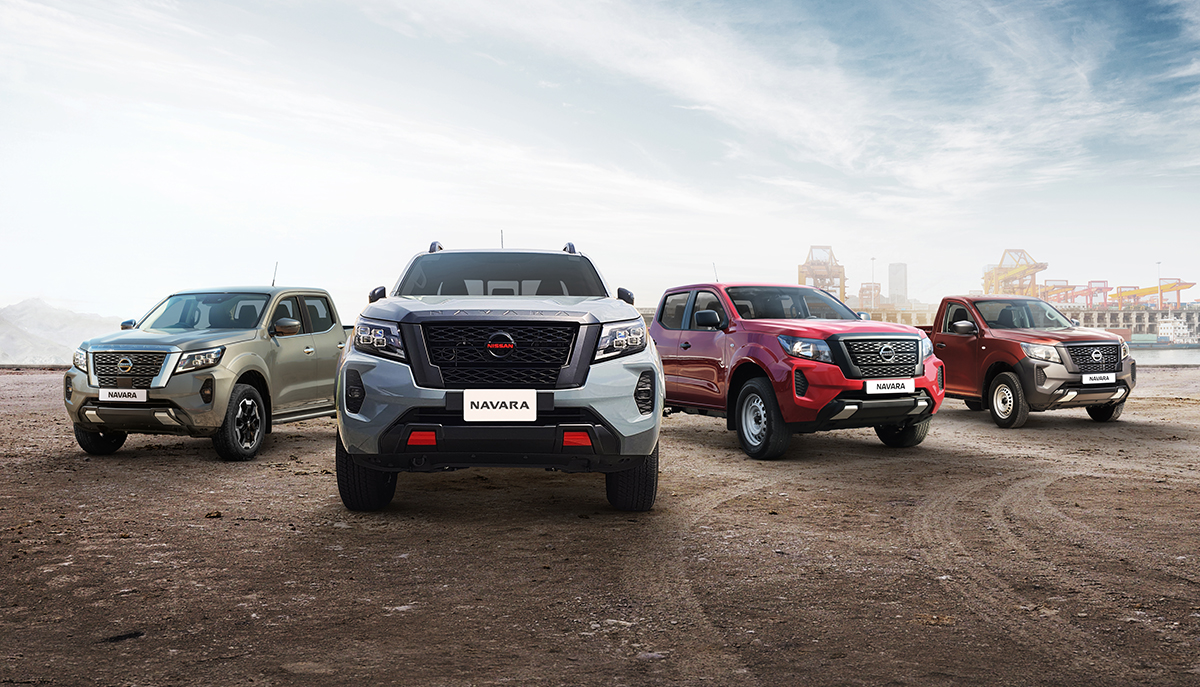 NISSAN NAVARA – A CORE RANGE WITH DEPTH.
Offering range depth with more choices for a pickup that is ready to work, across Sub-Saharan Africa.
Nissan is set to launch its full range of all derivatives across the Sub-Sahara terrain in 42 countries, with the much-anticipated rollout to start from September 2021. This pickup was built ready to work with each African market in mind, with severity testing for African conditions serving as a key consideration behind its development. This, all to ensure customer satisfaction with Nissan's best Navara pickup yet. 
"Customer satisfaction is central to our business, and it's for this reason that we've introduced the new Navara pickup range, truly built of more as the Navara inherits decades of reliability you can trust. Nissan's goal is to offer consumers a wider choice of models, grades, engines and transmission options than ever before to ensure that we deliver a positive ownership experience," says Sub-Saharan Africa Director Nissan, Hide Kuwayama.
"The Navara's XE entry model is available in both double and single cab body styles with durable and efficient petrol and diesel engines suitable for any commercial use," adds Kuwayama. "Whilst the SE Double Cabs models, offer private and corporate fleet customer enhanced features for comfort and convenience."
For the private and dual-use customer, Nissan Africa has introduced the LE derivate in both Single and Double Cabs that delivers on balance design, technology and comfort.
"One of the major areas we focused on was creating a preferred partner to you and your business. That's why the new Navara is sold with warranties and guaranteed after sales support for total peace of mind," Kuwayama said. "We prioritised mobility requirements, which deliver on the kind of efficient total cost of ownership that customers expect from a pick-up range that's ready to work."
With the hardworking Navara range exceeding the traditional 1-ton category loading capacity standards, and boasting multiple deeper range depth and choice, Nissan wants to continue strengthening its commitment to customer service by introducing single and double cab workhorses to better serve business owners, fleet and leasing companies.
"When the going gets tough – you want a Nissan on your side, whether it's the Single or Double Cabs, these Navara ranges are built to take on Africa and are purposefully built of more attributes worth seeing," Kuwayama concludes.