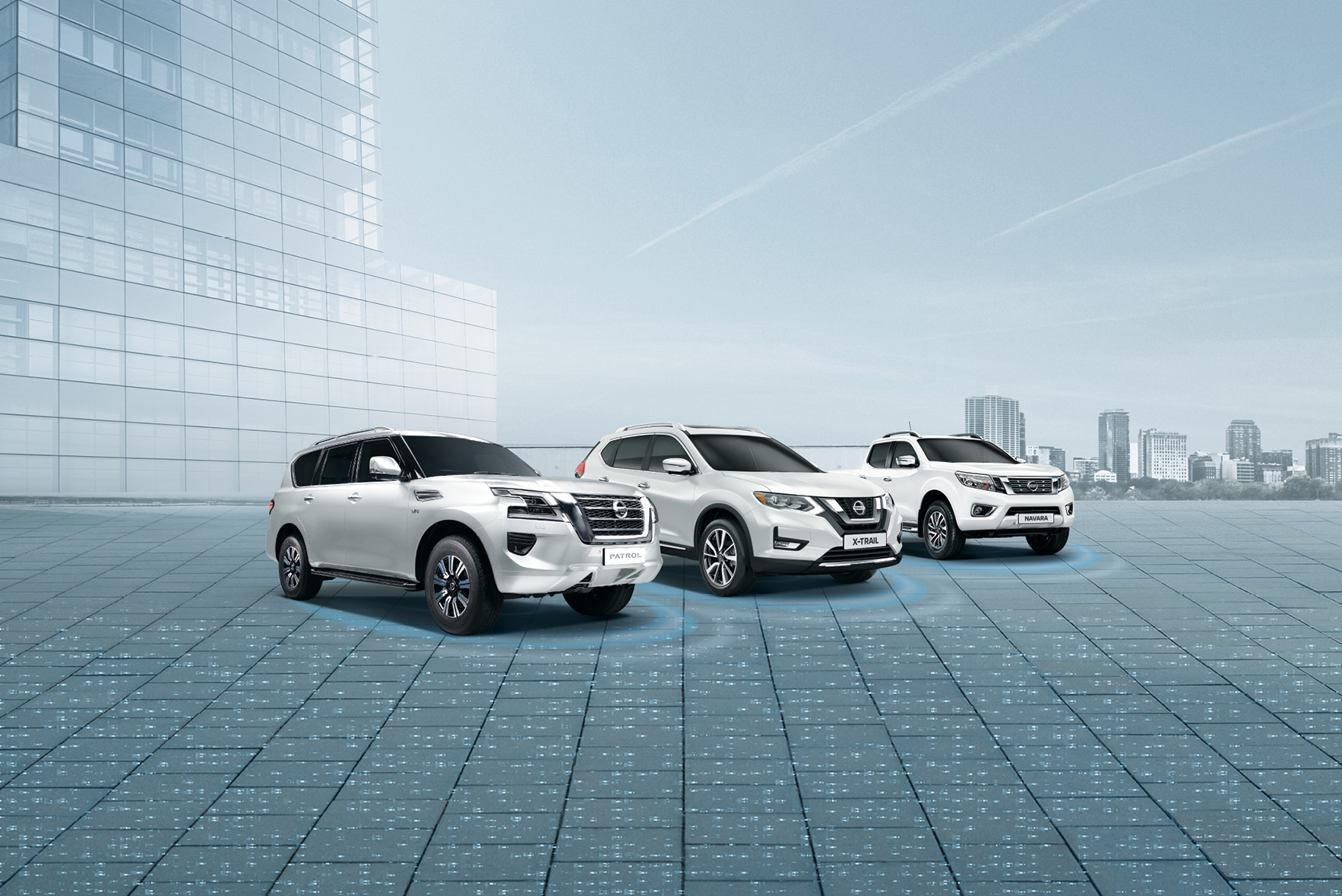 AFRICA'S PREFERRED FLEET PARTNER | NISSAN
When the going gets tough – you want a Nissan on your side. Designed to handle the toughest terrain, Nissan keeps going when others would give up.
Why choose Nissan as your fleet partner 
Nissan is as much a part of Africa as the desert sands of Nyiri or the waters of Lake Malawi, moving businesses forward with our fleet solutions. Find out below what makes us the preferred fleet partner in Africa.
Tailor-made solutions
Nothing about Africa or its businesses is standard. Your work can take you to the ends of the earth, so you need a vehicle that will get you there – and back – safely and reliably. With a full range of premium, passenger, and commercial vehicles, we can take you and your business anywhere – over the toughest terrain or through the busiest city streets. Our dedicated fleet experts have created tailored solutions for corporates, NGOs, and government – and they can do the same for you.
Nationwide service network
You get peace of mind that your Nissan vehicle will take you wherever your business demands with our service network. Our service centres are conveniently spread throughout the country and stock a range of immediately available spare parts. And whether your vehicle needs a service, oil change, or a part fitted, our highly trained technicians, who know your vehicle better than anyone else, will sort you out chop-chop.
3-year/100 000 km warranty 
Buying a brand-new Nissan vehicle comes with its perks – like having any broken mechanical or electrical part repaired or replaced for free in the first three years or first 100 000 km. Our dealers are committed to making sure your fleet runs as smoothly as possible, because your Nissan should move your business forward, not hold it back. 
3-year/100 000 km service plan 
Every bit of money counts when it comes to business. So why should you pay to service your vehicle when it's still like new? You shouldn't. Brand new Nissan vehicles all come with a 3-year/100 000 km service plan to keep your fleet running as smoothly as the day you bought it. All you have to do is bring it in to your nearest Nissan dealer at regular service intervals and our expert technicians will handle the rest. *Exclusions apply.
Nissan Genuine Parts 
Your business takes you all over. Endless hours of driving, the toughest conditions known to man, and few – if any – places to service your vehicle if something goes wrong. That's why our Nissan Genuine Parts are made specifically to keep your vehicle going for longer. No matter how rugged the terrain, our Nissan Genuine Parts will keep up – so you can focus on getting your business done. Our Nissan Genuine Parts all come standard with a 12-month warranty.
Key Value parts
What happens when something does go wrong with your vehicle and there's no one around to fix it? Nissan is still there. Our Key Value parts will get the job done. They're available everywhere you go in the city or the country. From service stations to auto spares shops, you'll find Key Value service kits for your NP200 and NP300 that come backed by our warranty guarantee. 
Nissan Genuine Accessories
You were born to stand out. Your Nissan vehicle was born to stand out. Create your own personalised vehicle that represents your personality and business with our range of Nissan Genuine Accessories. They're manufactured to fit your vehicle perfectly and deliver reliable performance and a unique appearance without affecting your vehicle's warranty. Fit one of our Nissan Genuine Accessories to your vehicle and fall in love with it all over again.
As Africa's preferred fleet partner, it just makes sense to partner with a vehicle manufacturer that designs vehicles, parts, and accessories specifically tailored for Africa. Get in touch with a fleet expert to give you the transport that will move you and your business forward.