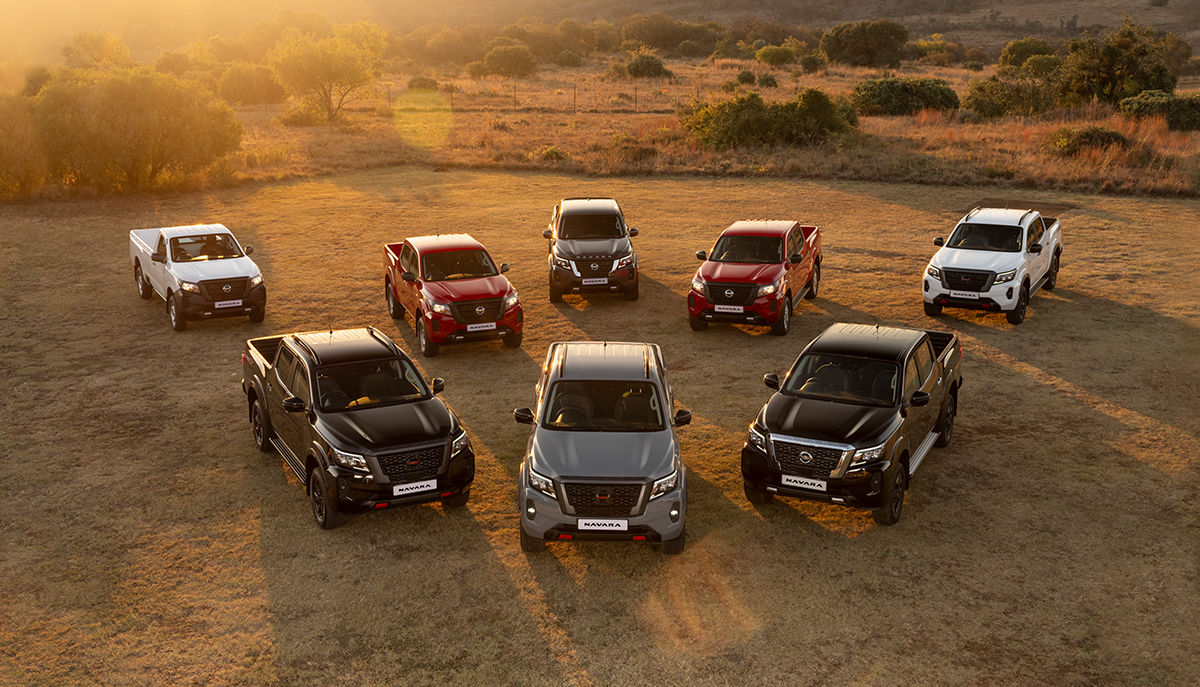 THE NEW NISSAN NAVARA ARRIVES IN 2021, DESIGNED WITH JAPANESE TECHNOLOGY AND BUILT FOR AFRICA.
Nissan knows its customers loved the NP300 Hardbody, and it was that loyalty that allowed it to become one of the best-selling Nissan vehicles in African markets. It is because of that incredible loyalty to the NP300 Hardbody, its reliability and ruggedness, that Nissan has decided to build on its legacy, creating a new model of Navara that can pick up the heavy workload of the Hardbody – and more – as well as incorporate a range of depth like never before. 
After decades of service to people across Africa, the NP300 production cycle will come to an end in October 2021, and while it will be a bittersweet moment for the Nissan team, the excitement continues to build around the African-built Navara, which launches in June in South Africa.
As one of the pillars of the Nissan NEXT four-year plan, the Navara embodies Nissan's ongoing reputation for innovation, craftmanship, customer focus and quality. The new Navara has been designed to be the most reliable partner for work and travel, with a payload capacity of up to 1.2 tons and an array of new best-in-class technologies that make it the most advanced version of the beloved pickup yet. 
With even further emphasis on severity testing and design, the new Navara enjoys ultra-modern driver and passenger safety standards, to safely navigate the harshest African conditions. Advancements in modern design significantly reduce cabin noise and improve ride comfort, across the range.  
From a strengthened rear-axel to more truck bed volume, the new Navara's capabilities have been enhanced for the people who rely on a vehicle that can go the extra mile even with a major payload. 
"To keep contributing to the automotive sector, all Navara vehicles are supported on the ground with a wide-spread genuine parts and support network, where it is needed most," said Hideyuki Kuwayama, Director for Nissan Sub Saharan Africa.
The Navara vehicle's capabilities are distinctly designed for African settings, one of the toughest, most versatile pickups – combining horsepower and brain power in a way that gives you the confidence to conquer all rugged terrains, and have peace of mind warranties and guaranteed aftersales support.
The Navara has always been Nissan's key focal point for promoting infrastructure development and skills development in Africa and with other facilities to build it emerging in Ghana and Nigeria, Nissan will continue to develop regional automotive hubs across the continent. 
"As the African automotive sector matures and expands, we are excited that the locally-produced Navara can be a part of this incredible journey. As the Navara makes its way across sub-Saharan Africa and beyond, we hope that this prime example of powerful design will be able to inspire and shift perceptions about what a pick-up can do," said Kuwayama.